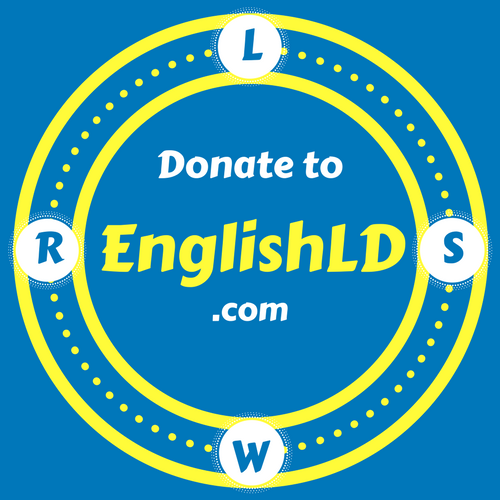 EnglishLD.com is completely FREE for all English language learners around the world.
Join Us and Help Keep Our Site Free
The articles and materials provided by us are offered without charge thanks to the generosity of our donators and supporters. As a member of EnglishLD.com, let help us by making many other English language learners get to know about this website.
Learn English for free with EnglishLD.com
Click on the button above to donate us!
Recent donors

#
Name
Amount
Type
1
Lucas Le
5USD
One-time
2
Mark Otto
20USD
One-time
3
Jacob Thornton
15USD
One-time
4
Larry
30USD
One-time
5
Đăng BG
5USD
One-time
6
Phú Võ
5USD
One-time
7
Nam Le
10USD
One-time
8
Vis Nguyen
5USD
One-time
9
Kim Kieu Lien
50CAD
One-time
10
Barry Paterson
25USD
One-time
11
Ferenczi Edina
25USD
One-time
12
Louise Morgan
25USD
One-time
13
Katriel Vázquez Sandoval
50USD
One-time
14
La Gia Anh
20USD
One-time
15
Laerke M. Andersen
10USD
One-time
And more than 100 other anonymous donors...
Your donation is an official fund for us to maintain this website.